EVENTS
Join us at these exciting events featuring Michael Cole and Laura Skvor –
you'll also be helping to raise much-needed funds to help them compete
in the Bocuse d'Or Grand Finale in Lyon this January.
COMING UP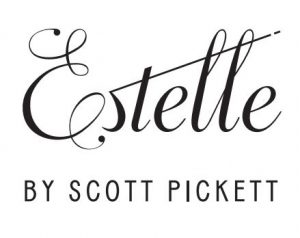 Stars of Bocuse d'Or Australia
Join us for a five-course meal matched with wine, at the last ever event to be held at Scott Pickett's acclaimed ESP restaurant.
Host Chef: Scott Pickett, Team Coach 2019, Candidate 2005
Guest Chefs:
Michael Cole – Australian Candidate 2019
Laura Skvor – Australian Commis 2019
Philippe Mouchel – Vice President Bocuse d'Or Australia
Tom Milligan – President Australia, Candidate 1995
Joseph Vargetto – Australian Candidate 2001
Simon Cosentino – Australian Commis 2009
Experience the magic of Bocuse d'Or before the Australian team leaves for the Grand Finale in France.
All funds raised will assist the team on the Road to Lyon.
6.30pm Monday 3 December
Estelle by Scott Pickett, 245 High Street, Northcote, Victoria
Tickets $200 per person
Bookings: eat@estellebistro.com or call 03 9489 4609.
0-0-0-0
Bocuse d'Or At the Heads
Executive Chef Alex McIntosh presents five courses matched with Italian wines, featuring Guest Chefs Michael Cole and Laura Skvor,
overlooking the beach at Barwon Heads on the stunning Bellarine Peninsula.
From 7pm, Friday 7 December 2019
At The Heads
1A Ewing Blyth Drive, Barwon Heads
Tickets $125 per person, for bookings go to www.attheheads.com.au or call 03 5254 1277.